The Harden Lab is focused on providing opportunities that bring together people from diverse backgrounds and promoting equitable access to environmental education within our broader community. Her are examples of environmental educational projects/events that we have been working on at Benedictine University (BenU):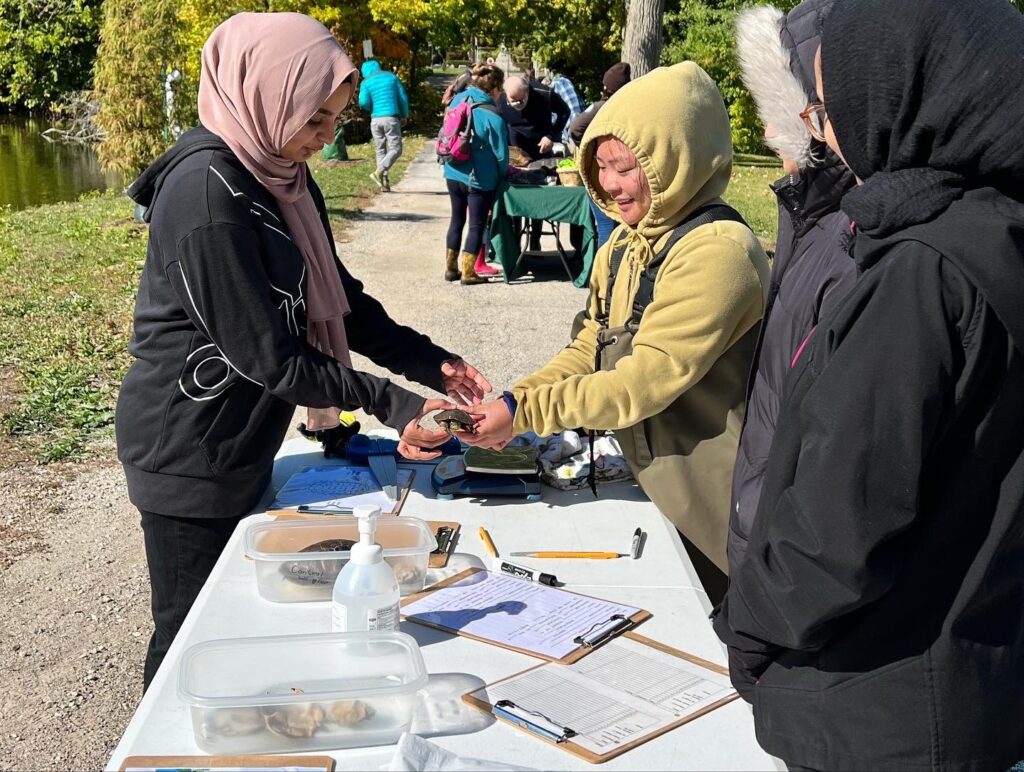 Life in the Pond: The Science of Turtles in collaboration with Jurica Suchy Nature Museum
This event is a free community event held at BenU for all ages and is accessible for people of all abilities. Promotion and partnership for this event is shared in diverse spaces such as Environmental Education Association of Illinois.
---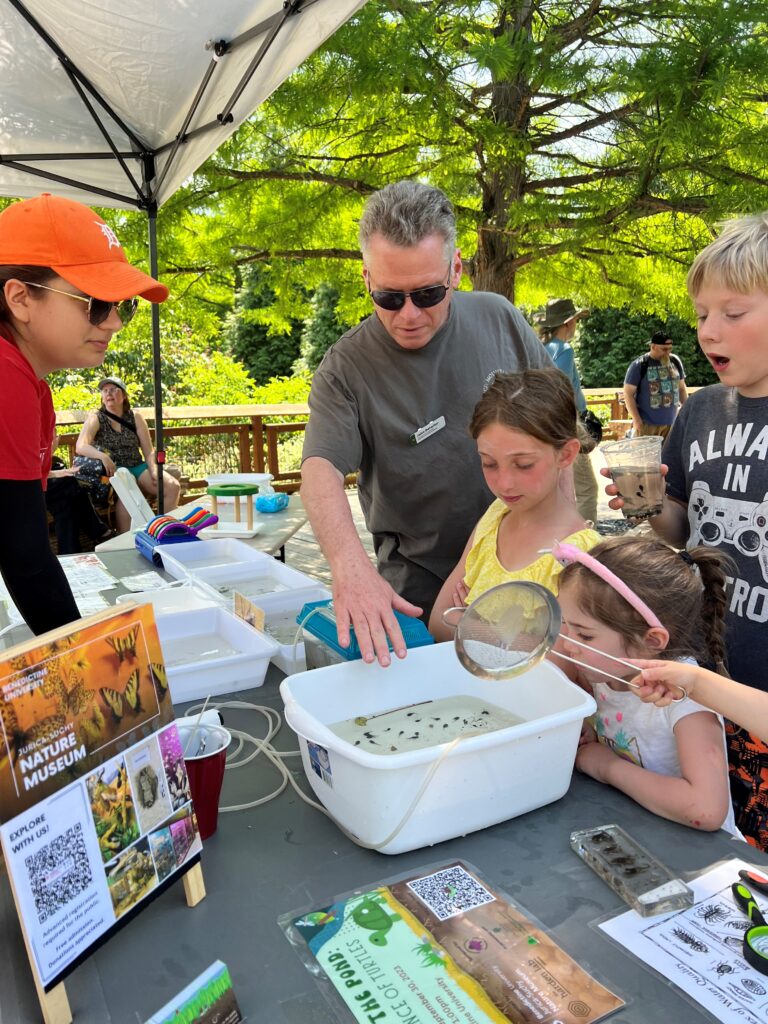 Nature Play for All Macroinvertebrate Station in collaboration with Morton Arboretum.
This event is focused on increasing inclusivity in nature exploration by allowing children of all abilities play, wander and explore nature through accessible activities including freshwater ecosystem exploration (that Nick spearheaded), painting, planting seeds, nature storytime in English and American Sign Language, and sensory hikes. This event is organized in collaboration with SEASPAR, a special recreation association providing programs and services for people with disabilities.
---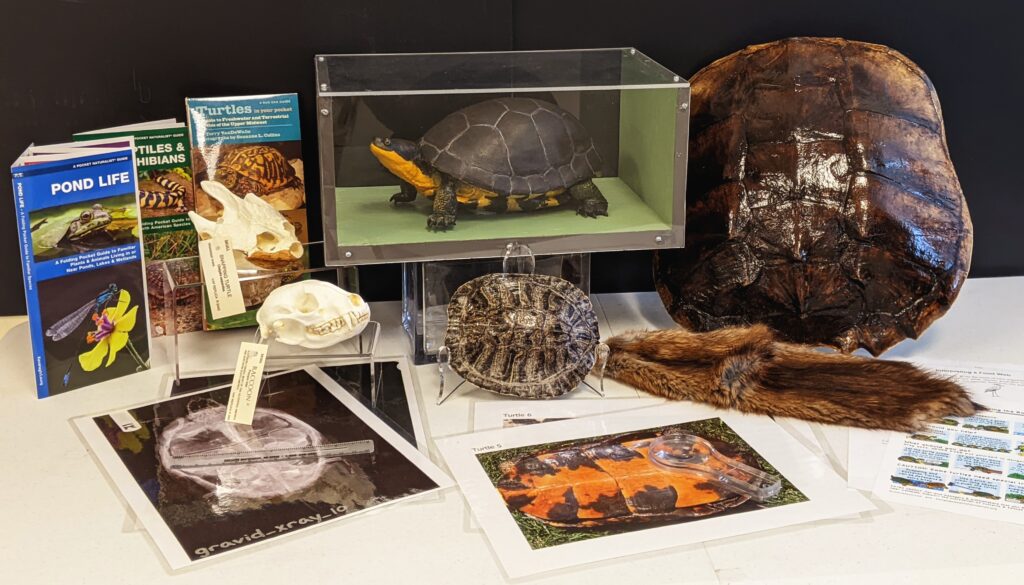 The Jurica Suchy Nature Museum (JSNM) Blanding's Turtle Discovery Box in collaboration with Forest Preserve District of DuPage County.
This evidence and problem-based learning discovery box is part of the BenU JSNM Discovery Box Program. Discovery Boxes are free accessible educational outreach tools developed with the help of undergraduates and are aimed to inspire K-12 students to have a deeper understanding of the world's natural and cultural diversity. These Discovery Boxes are distributed through the Museum's existing mechanisms including local and diverse elementary schools, middle schools and community organizations.
---
LINKS FOR PARTNERSHIPS & OUTREACH:
COLLABORATORS: